Battery Test and Replacement Service near Elizabethtown, KY
If your vehicle has been a little slow to start recently, then you might need to have the battery checked out. Delaying this routine task could result in your ride completely failing to start up down the road, which might delay anything you have planned for the day. Thankfully, the top-notch Service Department at Conway-Heaton is here to assist! Just swing by during our accommodating hours Monday through Saturday and we'll take it from there.
Signs of Battery Issues
The first thing you do when you step inside your car, truck, or SUV is engage the ignition. A healthy vehicle will start right up with conviction, so you can hit the road. However, when your battery is reaching the end of its life, you'll likely notice that it takes a few seconds for the engine to get rolling. This is due to the fact that the battery is responsible for supplying the spark that sets off the combustion reaction within your powertrain and when your battery is getting old, it struggles to produce enough electricity to make this happen.
What Causes Battery Wear?
In addition to the simple passing of time, a few additional factors can inhibit the lifespan of your battery. Habits such as leaving certain vehicle functions on overnight, like the headlights, can quickly drain this component's charge. In addition, frequently starting your car by taking several short drives in a day will zap the battery's charge quicker than making one trip, since multiple starts will take more energy. Finally, issues with the battery itself, such as loose cables or corrosion will also make it less efficient. However, even if you take outstanding care of it, your battery will still need to be replaced after about three or four years of use.
Visit Us Today!
Whether you're just stopping for a quick check or need a fresh component, our technicians know will just what to do. After inspecting the battery's condition, we'll either recommend when you'll likely be due for a replacement, or immediately install a new one that's suited for your vehicle. Before long, you'll be ready for the challenges that await you! If you ever need some assistance between visits, feel free to make use of our website's Ask a Tech form, so we can give you advice without requiring you to leave the house.
When you need a battery test and replacement service near Elizabethtown, KY, that won't let you down, visit Conway-Heaton! With us, you'll feel like family from the moment you arrive, as we're big enough to serve you, yet small enough to know you. Hopefully, we'll see you here soon!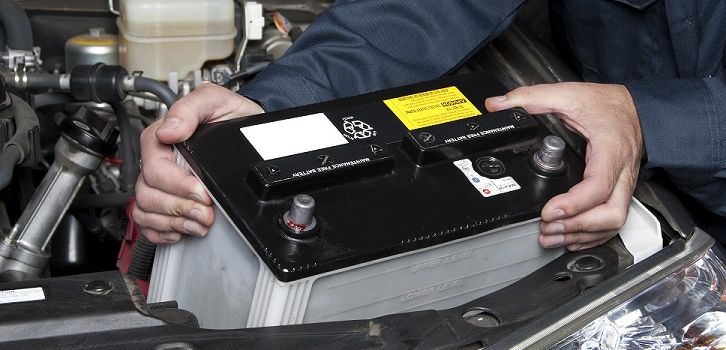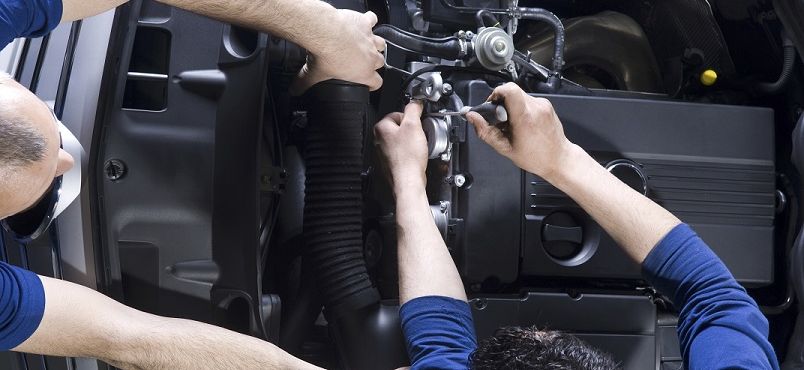 Service Hours
502-348-3929
| | |
| --- | --- |
| Monday | 7:30 am - 5:00 pm |
| Tuesday | 7:30 am - 5:00 pm |
| Wednesday | 7:30 am - 5:00 pm |
| Thursday | 7:30 am - 5:00 pm |
| Friday | 7:30 am - 5:00 pm |
| Saturday | 8:00 am - 2:00 pm |
| Sunday | Closed |
Testimonials
GOOGLE
11-9-2019
GOOGLE
11-1-2019
Routine oil change
CARS
11-1-2019
GOOGLE
10-31-2019
"No Pressure Sales"
DEALERRATER
10-28-2019
GOOGLE
10-26-2019
CARGURUS
10-21-2019
2000 F350 emergency repairs
CARS
10-21-2019
Purchase used 2017 Chrysler 300
CARS
10-13-2019
Service
EDMUNDS
10-9-2019
GOOGLE
10-9-2019
GOOGLE
10-8-2019
GOOGLE
10-7-2019
GOOGLE
10-5-2019
Mustang
EDMUNDS
10-4-2019
Conway Heaton
CARS
10-3-2019
Auto Repair
CARS
10-2-2019
GOOGLE
9-28-2019
Excellent Service
CARS
9-25-2019
Conway Heaton, Bardstown, KY
CARS
9-23-2019
GOOGLE
9-22-2019
GOOGLE
9-19-2019
Ford Service Review
CARS
9-18-2019
GOOGLE
9-16-2019
GOOGLE
9-13-2019
Great service!
EDMUNDS
9-11-2019
2020 Ford Explorer
CARS
9-10-2019
GOOGLE
9-10-2019
GOOGLE
9-10-2019
CARGURUS
9-10-2019
GOOGLE
9-9-2019
Conway Heaton Autos - Great experience
CARS
9-9-2019
Conway Heaton Inc
CARS
9-9-2019
GOOGLE
9-7-2019
GOOGLE
9-6-2019
GOOGLE
9-3-2019
Air Bag
EDMUNDS
9-1-2019
Great Service
CARS
8-30-2019
Ford Explorer
CARS
8-30-2019
GOOGLE
8-24-2019
Krobeck
EDMUNDS
8-23-2019
GOOGLE
8-23-2019
GOOGLE
8-21-2019
Buying experience at Conway Heaton
CARS
8-20-2019
GOOGLE
8-19-2019
Went the extra miles
CARS
8-18-2019
GOOGLE
8-18-2019
GOOGLE
8-17-2019
Read More