Buy vs Lease in Bardstown, KY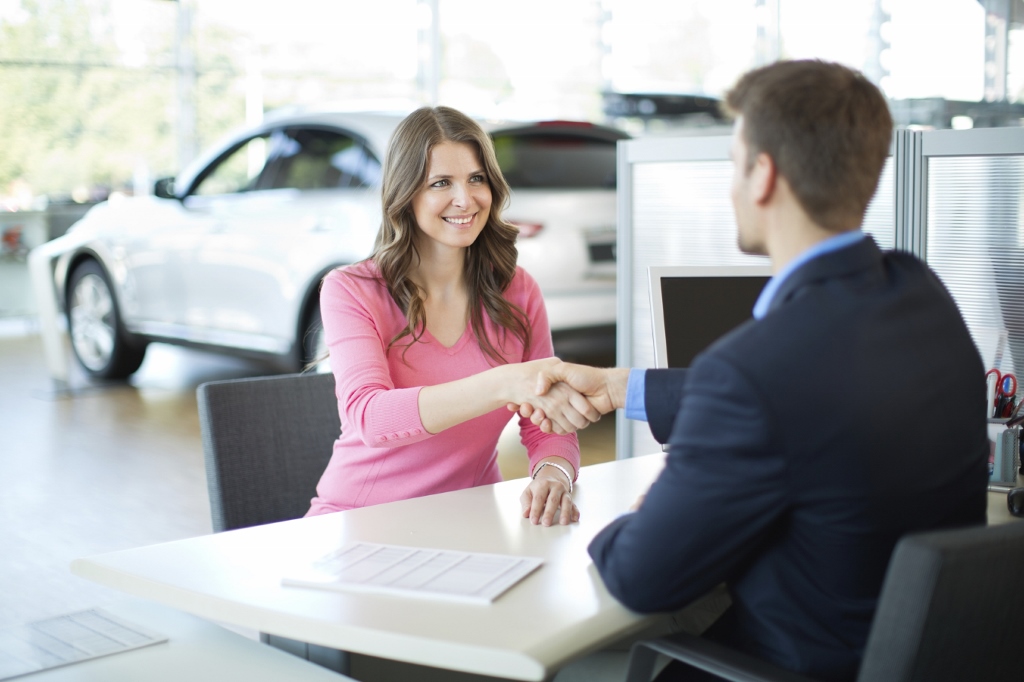 Are you currently on the fence when it comes to buying or leasing your next car, truck, or SUV? If so, have no fear! The friendly experts at Conway-Heaton are here to assist with your decision by presenting both sides of the story and explaining what makes them advantageous depending on your budget and goals. Our Finance Department will work closely with you to craft a plan that's ideal, so put us to the test today!
What Is a Lease?
Since you're most likely already familiar with the process of buying a car, we'd like to start by explaining what a lease is. Akin to borrowing, leasing grants you temporary possession of a brand-new model with a limit on the amount of mileage you can accumulate. Although you have to return the vehicle to us when your contract ends in about three years, the major upside is that your monthly payments will be less than those of a typical car loan, since they're based on the depreciated value of the vehicle. This type of agreement not only makes it easier to spring for the newest editions more frequently, but also means that you'll always have a car payment.
Purchasing
If you've bought a car in the past, then you very likely financed this purchase. By breaking up the total sticker price and spreading out the payments over a period of four to seven years, you can gradually pay off the loan and gain complete ownership of your ride. Since you'll be covering its entire retail value plus any interest that accumulates, you'll end up paying more each month than with a lease. However, owning your vehicle means getting to drive it as much as you wish, being able to pass it down to your kids or utilize its trade-in potential, and not having to make payments once the loan has been fulfilled.
Choosing Your Plan
So, which option is best? The answer depends on your lifestyle! For example, if you can't afford to spend too much or only do local driving for the most part, then a lease might be ideal. Additionally, by leasing, you won't have to deal with too much vehicle maintenance, so this is another important factor to consider. On the other hand, if you have a long daily commute, travel frequently, or wish to view your vehicle as an investment, then buying it might be the better route. Thankfully, you won't have to navigate either process alone, as our team will be with you every step of the way.
Conway-Heaton is ready to help you decide whether to buy vs lease in Bardstown, KY. We're a dealer that's big enough to serve you, but small enough to know you, so you can trust that you'll be treated with attentive care and respect throughout the entire procedure. Plus, we're open six days a week!
Sales Hours
502-348-3929
| | |
| --- | --- |
| Monday | 8:30 am - 6:30 pm |
| Tuesday | 8:30 am - 6:30 pm |
| Wednesday | 8:30 am - 6:30 pm |
| Thursday | 8:30 am - 6:30 pm |
| Friday | 8:30 am - 6:00 pm |
| Saturday | 8:30 am - 4:00 pm |
| Sunday | Closed |
Testimonials
GOOGLE
11-9-2019
GOOGLE
11-1-2019
Routine oil change
CARS
11-1-2019
GOOGLE
10-31-2019
"No Pressure Sales"
DEALERRATER
10-28-2019
GOOGLE
10-26-2019
CARGURUS
10-21-2019
2000 F350 emergency repairs
CARS
10-21-2019
Purchase used 2017 Chrysler 300
CARS
10-13-2019
Service
EDMUNDS
10-9-2019
GOOGLE
10-9-2019
GOOGLE
10-8-2019
GOOGLE
10-7-2019
GOOGLE
10-5-2019
Mustang
EDMUNDS
10-4-2019
Conway Heaton
CARS
10-3-2019
Auto Repair
CARS
10-2-2019
GOOGLE
9-28-2019
Excellent Service
CARS
9-25-2019
Conway Heaton, Bardstown, KY
CARS
9-23-2019
GOOGLE
9-22-2019
GOOGLE
9-19-2019
Ford Service Review
CARS
9-18-2019
GOOGLE
9-16-2019
GOOGLE
9-13-2019
Great service!
EDMUNDS
9-11-2019
2020 Ford Explorer
CARS
9-10-2019
GOOGLE
9-10-2019
GOOGLE
9-10-2019
CARGURUS
9-10-2019
GOOGLE
9-9-2019
Conway Heaton Autos - Great experience
CARS
9-9-2019
Conway Heaton Inc
CARS
9-9-2019
GOOGLE
9-7-2019
GOOGLE
9-6-2019
GOOGLE
9-3-2019
Air Bag
EDMUNDS
9-1-2019
Great Service
CARS
8-30-2019
Ford Explorer
CARS
8-30-2019
GOOGLE
8-24-2019
Krobeck
EDMUNDS
8-23-2019
GOOGLE
8-23-2019
GOOGLE
8-21-2019
Buying experience at Conway Heaton
CARS
8-20-2019
GOOGLE
8-19-2019
Went the extra miles
CARS
8-18-2019
GOOGLE
8-18-2019
GOOGLE
8-17-2019
Read More