Cabin Air Filter Replacement Service near Elizabethtown, KY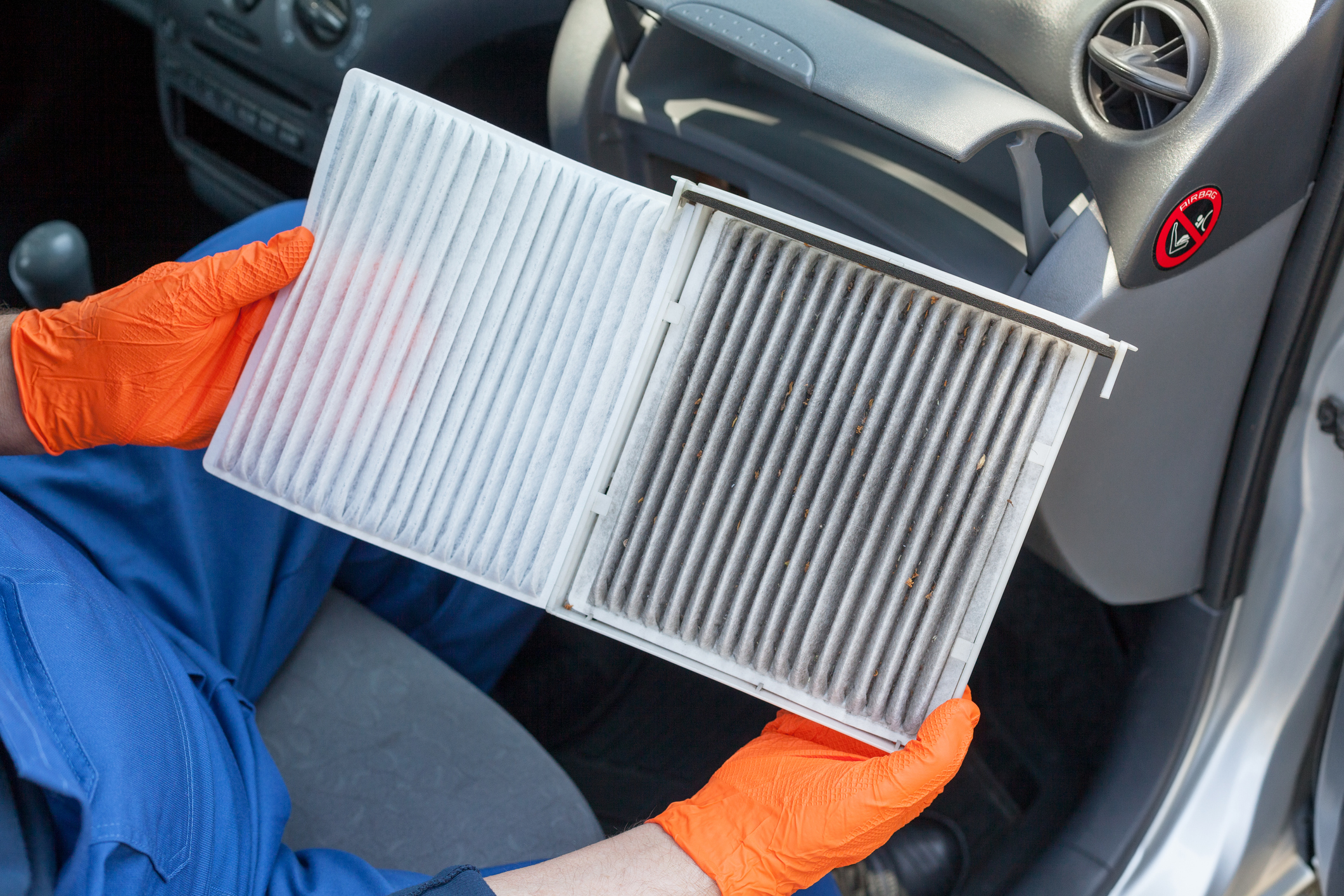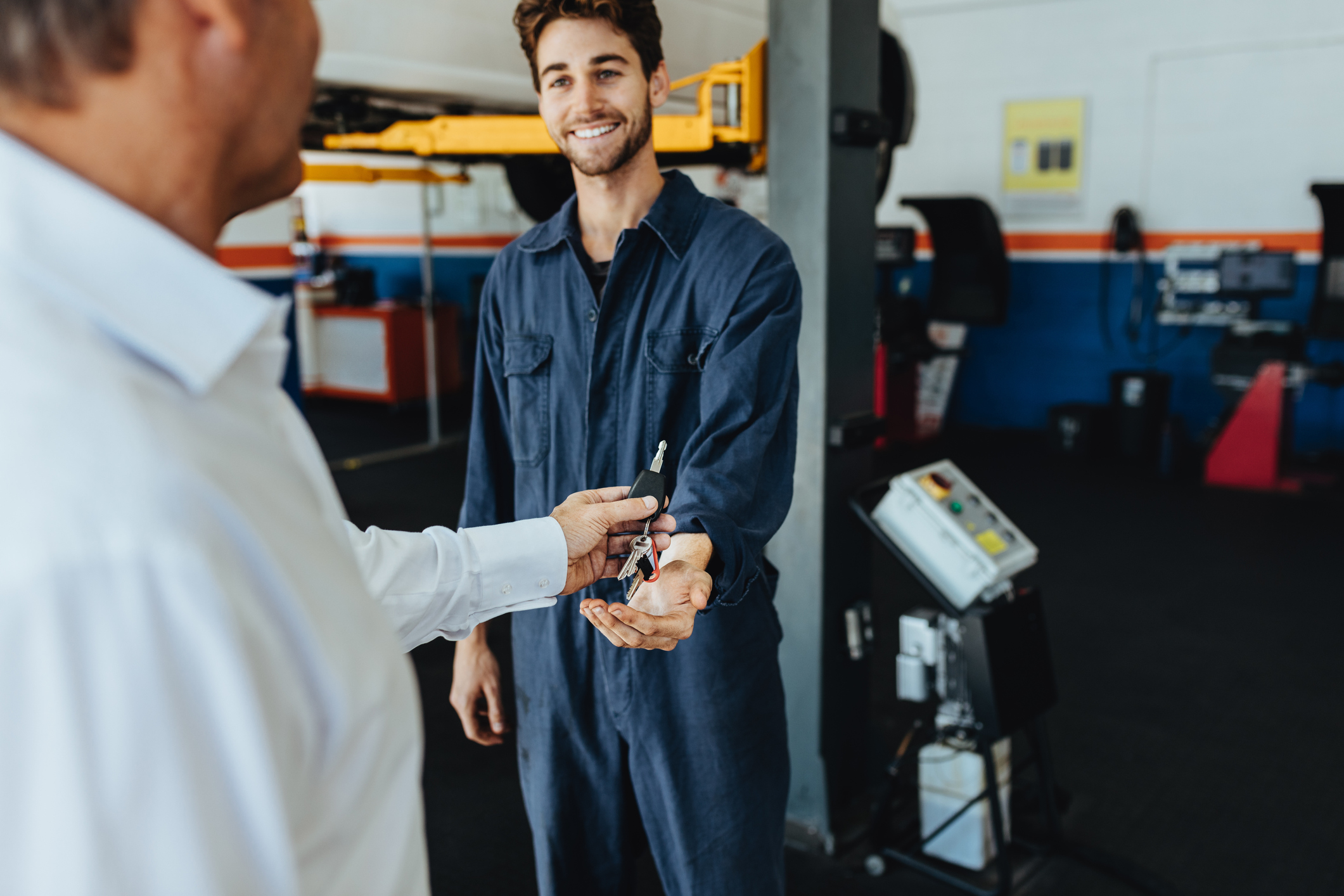 Routine servicing is the easiest way to ensure that your vehicle will be around for the long haul. However, there are some aspects of your car that you might not know need regular maintenance. One of those parts is the cabin air filter, which is vital to the health of you and your passengers! Read on to learn more, and contact Conway-Heaton's Service Department with any of your remaining questions about this component.
What Does the Air Filter In My Cabin Do?
This part is usually located behind your dashboard or glovebox, and is responsible for acting as a barrier in your ventilation system. It prevents dirt, debris, and other small particles from flowing out with your heating and cooling, keeping your cabin clean and the air you're breathing in purified. If this part were to not exist, you would inhale dust, bugs, and other particulates, which could have especially negative effects on those with respiratory issues or allergies. As a result, we suggest inspecting your filter at least once a year, if not twice, to make sure it is still in good shape.
Warning Signs
When it is at the end of its lifespan, you might start to notice a few signs telling you to come in for a replacement. First, if the airflow coming through your ventilation is reduced, it could be due to a blocked filter. Second, note any strange smells or clunking noises coming from your vents. Third, watch out for an excess amount of particles in the air of your cabin. Finally, you can always inspect your filter yourself. If you take it out and notice that it is covered in grime or discolored, it might be time to pay our service center a visit at Conway-Heaton!
Filter Replacement
To set up a time slot to get your filter replaced, simply use the Schedule Appointment feature on our website. When you drive into our maintenance bay, our team will start with an initial inspection of all of your major components. Then, they will take a closer look at your filter and determine if it needs to be replaced. If it does, we have a Parts Department that keeps a stocked inventory, so finding a substitute won't take any time at all. Then, after a quick swap-out, your car will be good to go! We recommend you relax in our waiting room and peruse our online Service Specials while you wait for us to fix up your vehicle.
So if you think it's time for cabin air filter replacement service near Elizabethtown, KY, come pay us a visit at Conway-Heaton. Our team would be happy to get your automobile back into tip-top shape!
Service Hours
502-348-3929
| | |
| --- | --- |
| Monday | 7:30 am - 5:00 pm |
| Tuesday | 7:30 am - 5:00 pm |
| Wednesday | 7:30 am - 5:00 pm |
| Thursday | 7:30 am - 5:00 pm |
| Friday | 7:30 am - 5:00 pm |
| Saturday | 8:00 am - 2:00 pm |
| Sunday | Closed |
Testimonials
Great experience!
CARS
7-1-2020
GOOGLE
7-1-2020
GOOGLE
6-29-2020
CARGURUS
6-27-2020
conwayheatonford
CARS
6-20-2020
"Kristen Littrell is the best!!! I luve in Texas, so..."
DEALERRATER
6-20-2020
Great Service Department
CARS
6-18-2020
Car buyer
CARS
6-15-2020
GOOGLE
6-15-2020
GOOGLE
6-12-2020
GOOGLE
6-2-2020
GOOGLE
5-27-2020
GOOGLE
5-26-2020
GOOGLE
5-23-2020
GOOGLE
5-22-2020
GOOGLE
5-21-2020
CARGURUS
5-18-2020
Jeffrey Parrish
CARS
5-17-2020
Conway Heaton is the place to go!
CARS
5-13-2020
A Great Buying Experience!
CARS
5-7-2020
owner
CARS
5-4-2020
Excellent service
EDMUNDS
5-1-2020
Great Place
CARS
5-1-2020
GOOGLE
4-20-2020
GOOGLE
4-18-2020
GOOGLE
4-9-2020
Service
EDMUNDS
4-2-2020
Owner
EDMUNDS
3-30-2020
GOOGLE
3-30-2020
GOOGLE
3-30-2020
Conway-Heaton Great Service
CARS
3-27-2020
Conway Heaton
CARS
3-27-2020
CARGURUS
3-25-2020
GOOGLE
3-15-2020
GOOGLE
3-12-2020
GOOGLE
3-10-2020
GOOGLE
3-10-2020
GOOGLE
3-9-2020
GOOGLE
2-25-2020
Read More